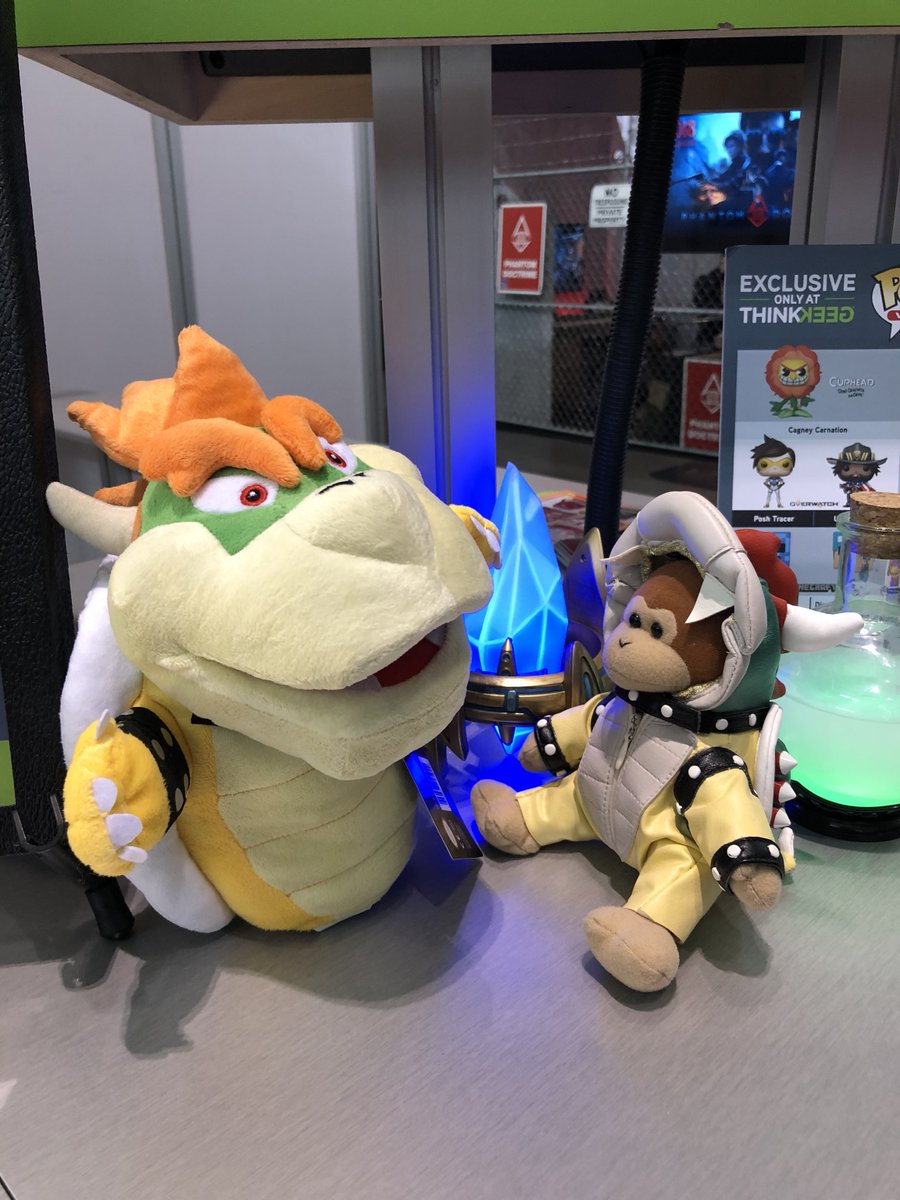 We've been
asking you to clothe Timmy for SDCC
now for 8 years, and in the process we've received some epic creations. We wanted to introduce you to the humans behind some of those inspirational (aspirational?) cosplay ideas each week leading up to Comic-Con. Here's our fourth Elite Rank Timmy Costumer...
Meet Mari R.C!

Mari's costumes are often the first ones to catch people's eye when they see all the Timmys up close. Both her
Bowser
and her
Hellboy
have fabulous, precise details. (Check out her
Instructable for Hellboy
, whom she sewed from scratch.) Let's find out a little more about her...
My favorite thing to do is to make! Anything and everything. From drawing, to sewing, to wood & concrete work, I love it all. And my favorite things to make usually revolve around childhood memories, the nostalgia makes me happy!
What flavor of geek are you?
Too many to even calculate on demand but my all time favorites include Super Mario, Harry Potter, Back To The Future and The 10th Kingdom : )

How do you get your inspiration?
Sometimes it's from watching a movie/show, sometimes it's from looking at the supplies I have and thinking of what I can make from them, and a lot of times it's from necessity of not finding what I want anywhere and taking matters into my own hands. (Literally.)
If you had to give others one tip about costuming Timmy, it would be
Do it! It's so fun and rewarding : ) And if I can throw in another tip it would be to pick a costume you're really passionate about, that way you give it your all and it comes out extra awesome!
-----------

Want to know more about Mari? You can find her on the Twitters (
@tweetedfrommars
), the Instagrams (
@sentfrommars
), and check out her shop
Sent From Mars
, where she creates more amazing things inspired by her favorite fandoms.
On that note, allow us to remind you that

We have a contest running in the stores and at ThinkGeek World Domination HQ for the ultimate costume for Timmy to wear to Comic-Con 2018. Make with the clicking of the link above for details!